Chamomile German Blue (Matricaria recutita) Essential Oil 5ml
Product Code:
eoc01405

Product Availability:
In stock
Please
log in or register
to see products and prices. This site is for Health care Professionals only.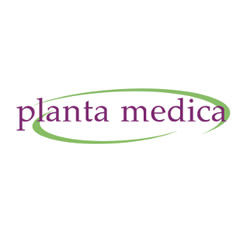 ---
Product Details
Matricaria recutita
COMMON NAME:
German Chamomile
FAMILY:
Asteraceae
PARTS USED:
Flowers
CAUTIONS:
Occasionally reports of dermatitis in individuals sensitive to Ragweed. Also, some reports of low oral toxicity, when given to various small, furry creatures.
PROPERTIES:
Analgesic, anti-allergic, anti-inflammatory, anti-spasmodic, bactericide, cicatrisant, cholagogue, decongestant, digestive, febrifuge, fungicide, hormonal, immuno-stimulant, sedative, vermifuge, vulnerary.
USES:
The uses overlap to a large extent with Roman chamomile. Its anti-inflammatory action makes it valuable for a variety of skin problems, including acne, allergies, eczema, dermatitis and all skin irritations, including rashes caused by food allergies. I have also found it useful for the treatment of psoriasis.
It will reduce all histamine induced responses, including skin responses, hay fever, painful joints, and asthma.
Like Roman chamomile, its combination of actions on the C.N.S. and the digestive system make it useful for gastric spasm, ulcers, gastritis, indigestion and nausea of nervous origin. It is also cited for morning sickness (Price/Price).
An excellent remedy for infants (and corresponding ailments in adults); - teething, colic, sleeplessness, rashes, eczema, earache, nappy rash.
Used for all stress related conditions, including moodiness, headaches, migraine, insomnia, indigestion etc. Used for menopausal and menstrual problems. Use as an anti-inflammatory invaluable for arthritis, gout, rheumatism, sprains, muscular pain. Its mild analgesic action will help with many of the above.
It has also been suggested for menstrual disturbances and menopausal symptoms, probably because of the support it gives the nervous system, rather than for any hormone-like action.
It has been shown to shorten the time it takes for cutaneous burns to heal. Again, increases leucocyte production. Steam inhalations may also be useful for catarrh and asthma.
Chamazulene is also effective against
Candida albicans and
Staphylococcus aureus.
It is therefore valuable for the treatment of both thrush and cystitis.
Both Roman and German chamomiles act as vasoconstrictors, helping to reduce thread veins and enlarged capillaries, but this may take several months, and needs to be combined with a reduction in causative factors.
On an emotional level very similar to Roman chamomile.
Back